7. LuAnn D'Agostino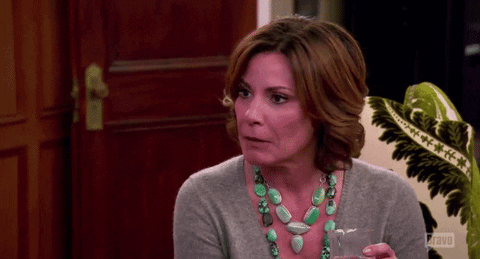 Despite being an OG of this franchise and previously one of the best (and most scandalous) to watch, Lu has really gone down for me in the entertainment rankings lately. Not only is she giving up her Countess title for a guy who cheated on her (AT THE REGENCY) but it's all she can talk about. Sure we are happy she seems so happy and in love but also we'd like a little more from her. I'm sorry Lu no one wants to watch you shop for fancy ties for your fiancé.
6. Tinsley Mortimer
She is low on the list simply because we don't know much about her yet. All we really know is that she was a former NYC socialite "It Girl" who moved to Florida and got arrested for trespassing on her rich ex boyfriend's property, which is pretty juicy. She also seems to have a thing for much younger men. I have a feeling she could be a great addition to the cast but still too soon to tell.
 5. Ramona Singer
Ramona is well…Ramona. The "Ramona coaster" is back and wilder than ever this season. She's single and ready to mingle and she's also ready to throw some punches. She seems to be coming after Bethenny hard this season (for seemingly no reason other than that Bethenny doesn't kiss her butt) and seems to be "buddies" with Luann again despite verbally trashing her and her engagement all last season. Don't get me wrong, I love Ramona but she's quite frankly very hard to keep up with and her jabs seem to be extra below the belt lately.
4. Dorinda Medley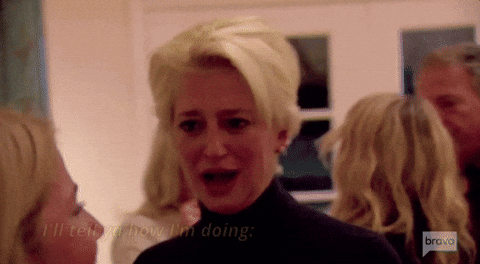 If nothing else, this season Dorinda has already blessed us with "I'll tell you how I'm doing, not well bitch" gif we all love so much. Ever since she joined the cast Dorinda has always been a solid cast member who tells it like it is and isn't afraid to have a martini or five. Sure she tends to go over the top during her arguments and you have no idea what she's talking about (that is basically a requirement for a real housewife) but most of the time she tries to be a voice a reason.
 3. Sonja Morgan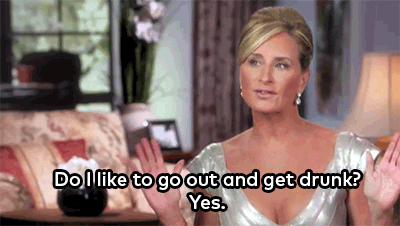 Reality television gold. She may be a little (or a lot) crazy but she is always undoubtingly herself. She takes in every housewife on the Upper East Side who needs a place to stay (this season Tinsley) because she has a giant townhome for just her and her dogs, she has a young lover in France and about 10 unpaid interns who bring her chocolate and whatever else she wants. Plus, her new business venture this season is an off Broadway show about sex. There truly is only one Sonja Morgan in this world and I hope we get to watch her and her antics on TV forever.
2. Carole Radziwill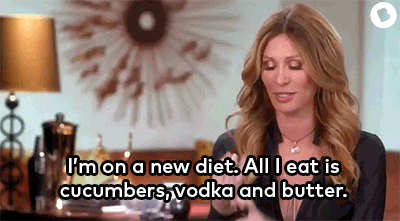 When Carole first joined the cast I was unsure how I felt about her but she has morphed into one of the wittiest and most relatable housewives of the franchise (except for the whole formerly being married to a Kennedy thing). Carole seems to be living her best life this season- she's "shacking up" with her hot younger boyfriend, her body is on point, and so far seems to be getting along with everyone. I also admire her unwavering loyalty and friendship with Bethenny even though all the other ladies may trash it. Carole doesn't give an eff. Plus, she has some of the best side eye and interview comments on the show.
 1. Bethenny Frankel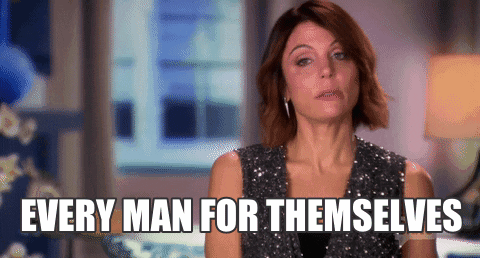 I mean come on, who else would be the queen on the New York franchise. She not only looks amazing this season (post- divorce revenge body) but she legitimately could care less about what anyone else on the cast thinks about her. She's not going to dinners or cocktail parties just to be polite anymore. If she doesn't want to go she's not and she's NOT apologizing for it. She owns all of her BS and obviously is never afraid to say what's on her mind (and quite frankly what's on all of our minds as we're watching). Plus, she runs a multi-million dollar alcohol company if you say you don't admire Bethenny you're in denial.