It's the show we love to hate and the show many can't get enough of. Big Brother is back for a nineteenth season and, even more shocking, it has a cast of sixteen BRAND NEW players! It's nice to see a fresh cast considering the seasons with a mix and match of newbies and vets have become so tiresome.
I'm surprised that there isn't anyone this year that is completely loathsome, extremely questionable, or a carbon copy of a past player. Even more surprising is that the overall quality of this year's contestants is pretty sterling. The show is infamous for it's hit-or-miss casting choices, which tend to be in favor of the younger, basic SoCal mactor types who have no idea of what they are getting themselves into. This year has several HouseGuests who are over 30, from all parts of the country, and seem to be decent fans of the show (or at least have done a great job pretending to be.)
The CBS interviews with Jeff Schroeder were pretty standard, asking the same questions he asks every year. We all know there's gonna be people who end up in a showmance (show romance), and if we wanna know what it's like to lose and be loved vs. win and be hated, we can just ask Nicole Franzel.
Nevertheless, here's our pre-season assessment of this year's cast via pre-season press:
Alex Ow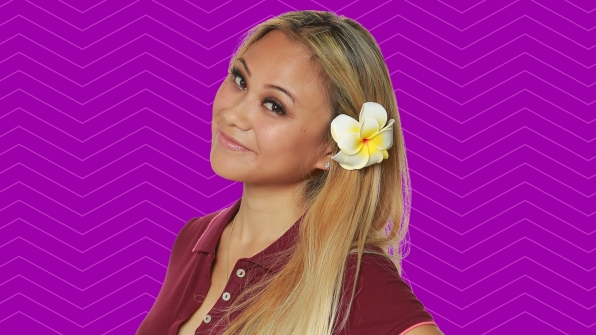 Age: 28
Residence: Camarillo, CA
Hometown: Thousand Oaks, CA
Job: Marketing Representative
Thoughts:
It's unfortunate her last name is spelled like "Ow." She works for an eco-friendly company and fits the typical SoCal recruit mold that many "purist" fans can't stand. Despite that, she's got a unique personality and seems to have a decent understanding of the show, so I'll give her a pass.
I have to say, Alex is quite the contradiction. She's a fast-talking, small package who describes herself as "adorable, hyper, and center of attention" but then goes on to loving Grandma activities like knitting and crocheting, all while saying her spirit animal is a sloth. These conflicting dynamics will make for good television, but I'm pretty sure her fellow competitors will be alienated by her frenetic personality. She'll either be somebody who goes home early or makes it far because nobody will take her seriously in the end.
Most Likely To:
Be too zany for her own good and struggle in the game as a result.
Cameron Heard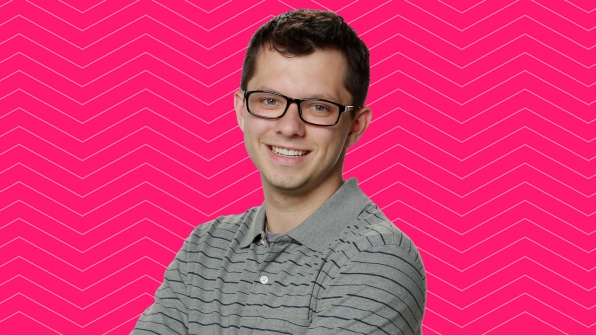 Age: 24

Residence: Woodridge, IL
Hometown: North Aurora, IL
Job: Microbiologist
Thoughts:
Another HG with a funny surname, Cameron is everything that we want in a Big Brother contestant. This biology extraordinaire is passionate about the game, values strategy, watches live feeds, and loves podcasts about the show. What also made Cameron stand out was that he appeared a little overconfident in his pre-game interviews. While that would be bad in most circumstances, I think adds a nice edge to the nerdy archetype that he's bound to fall into.
Other fun facts for this Chicago boy include he was ranked top 40 in the entire world of Halo Wars players and he's also pretty decent at snowboarding and cycling – from biking 600 miles in 10 days to riding double-black diamond mountains on his snowboard.
I want to make it clear that I am very much #TeamCameron, and I would've had him as my winner pick had he came on the show right after Ian Terry. But in an era where superfans are the primo players and fellow nerds like Ian, Steve, and Nicole have been the last one standing, I'll be stunned if Cameron was not walking around with a big red target on his back this summer. Granted, he has what it takes to go far, but if the house majority is aware of how well the superfans do, he'll need some special abilities up his sleeve to dig himself out of the hole he'll be thrown in.
Most Likely To:
Have an inordinate amount of hype that will be almost impossible to live up to.
Christmas Abbott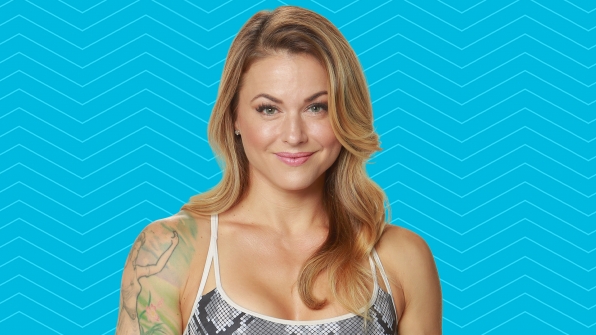 Age: 35 (CBS incorrectly listed 33)

Residence: Raleigh, NC
Hometown: Lynchburg, VA
Job: Fitness Guru
Thoughts:
Yes, her birth name is Christmas Joy Abbott, and I'm more surprised that she doesn't use the wonderful opportunity to use "CJ" as a nickname than the fact that somebody named her fucking CHRISTMAS.
Naturally, a girl named Christmas cannot be boring, and it turns out she's quite the bad ass. From being the first female pit crew member of NASCAR to being a well-known CrossFit coach on the East Coast, Big Brother meant it when they labeled her a "fitness superstar." She was probably recruited but I was shocked to hear her favorite BB player was not any of your typical "fan favorite" answers, so she's clearly done some homework.
I like how she does have a credible reputation before the game but not famous enough to have it hinder her, though I'm sure that some will definitely be intimidated by her presence. She's also admits she's a creeper, so there's potential for her to become a quack this season. Nevertheless, Christmas has amazing qualities that will make her an excellent HouseGuest. I've been wrong before, but I'm sure that no matter how long she lasts, this will be someone who leaves a mark on their season, good or bad.
Most Likely To:
Surprise us all in a way we weren't expecting.
Cody Nickson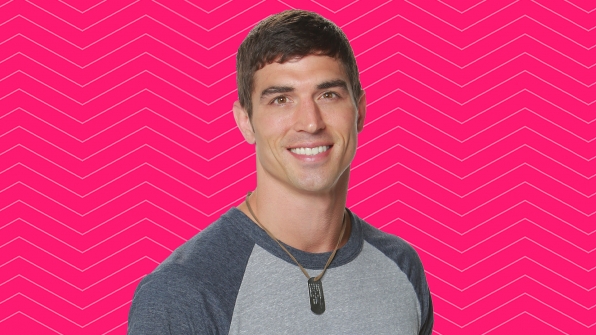 Age: 32
Residence: Plano, TX
Hometown: Lake Mills, IA
Job: Construction Sales Rep.
Thoughts:
Compared to the rest of this season's cast, there wasn't too much that stood out to me that made Cody likable. Aside from being a single dad and a former Marine, he had very little charisma and seems like the superbro type that the BB fandom doesn't tend to like them very much. It also didn't help that he called said fandom "dweebs" and made the exceptionally bizarre answer that his pet peeves are "victim noises?" (WTF)
I will point out some cool stuff, like how he enjoys surfing and has a legitimate strategy to win that seems somewhat foolproof. It's nice to see a tiny bit of potential with him, especially since seasons past have had HouseGuests who were completely hopeless.
P.S. If you ever wanna know what the hell #CodyHasADaughter is, it's from a running gag that started with Devin Shepherd of BB16, who incessantly spoke of his daughter so much that it spawned #DevinHasADaughter. The joke stopped being funny after his season ended, yet many hardcore fans still try keep it alive.
Most Likely To:
Be a wonderful tool for a conniving puppet master.